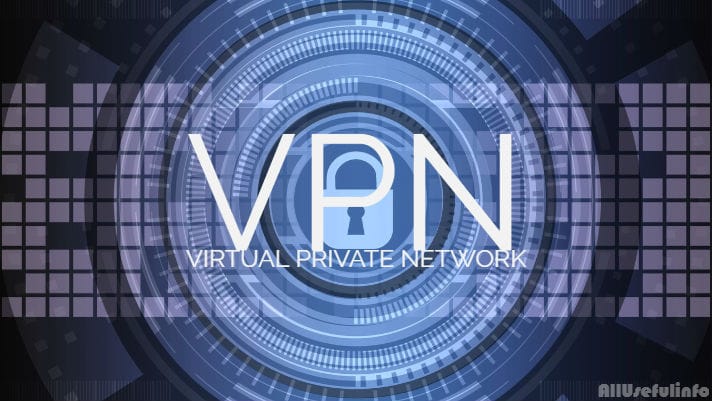 The internet has become a tool for accessing the data of unlimited resources to everyone who wishes to lays his or her hands, but this technological gift is not without some risks and security threats.
As a result, it has become imperative for internet users, all over the world, to find ways and means of mitigating their exposure to these risks. One of the veritable tools that have aided the achievement of this risk mitigation is the VPN.
What is a VPN?
The popular abbreviation known as VPN refers to Virtual Private Network. As the name implies, the VPN is increasingly used with the aim of improving the privacy and security of its users.
A VPN will enable you to securely access a private network and share data remotely through public networks and have all your shared data secured and private to you.

Why Do You Need a VPN?
For the businesses, the virtual private networks are used to connect them to remote data-centers; while individuals embrace their use when they want to secure and encrypt their communications, especially on untrusted public systems.
At other times, they are used to access the network resources of a different Local Area Network (LAN) that they are not physically connected to at the time being.
VPN protects your data online in a similar fashion to how a firewall protects it in your computer.
How Does the VPN Work?
The VPN works by connecting your computer, when you log in, to the server(s) of your VPN provider, and in the process, replacing your IP address and location to those provided by the server(s) of your VPN provider.
From the preceding, VPN helps to prevent your data and IP address from being accessed by hackers and internet spies.
The VPN achieves this through tunneling and encapsulation.
Tunneling being the protocol that enables you to gain access to a network that is not directly supported for your access and encapsulation is the process that puts a specific protocol around your existing protocol, so, hiding you from prying eyes on the internet.
READ: What is a Proxy Site? What Are It's Uses & Services?
What to Look Out For Selecting a VPN
So, before purchasing or deciding to use a particular VPN, what are the things you should look for to enhance your anonymity!
Does it Require Login. For you to achieve complete or near complete anonymity in the use of a particular VPN, you would want to know if it falls into the type that does not require you to provide your details as login requirements. The importance of this lies in the fact that if you are made to provide your details, you wouldn't be certain if your browsing activities are being stored and made available for third parties or not.
Number of Servers Owned by the VPN Provider. The number of servers your VPN provider has located in different countries of the globe serves as an indicator of the numbers of locations around the world that you will be able to access.
Trust Factor. As a VPN user, you will find a VPN that is trustworthy and that comes from a provider that has a high level of trust.
The Use of Shared Internet Protocols (IPs). Does your VPN provider allow for shared IPs among its users? The use of shared IP means that all the users are provided with the same IP address and so making it difficult to trace a particular user.
Price. There are free and commercial VPN, so you must weigh the cost of going for one and the opportunity cost, if any, of not going with other. And should you choose the commercial one, are they within your budget?
Anonymity Versus Privacy!
The questions that many users of VPN tend to ask is whether the VPN provides them with complete privacy or not. To answer that question will require making a clear distinction between privacy and anonymity.
Many users equate these two terms to mean the same thing. However, that may not be entirely correct. What the VPN does with almost complete certainty is to protect your privacy and security from your Internet Service Provider (ISP), government and other internet spies.
As for complete anonymity, you have to be sure that your VPN providers do not store your log nor collect data of your activities, only then could you have some similitude of anonymity online.
What Are The Types of VPN?
There are two types of VPNs namely the Remote Access VPN and the Site-to-site VPN. The Remote Access VPN allows you to connect to a private network remotely and also to ensure that the connection is private and secured. It is used by business enterprises or private individuals.
On the other hand the Site-to-Site VPN is used by companies with multiple geographical locations to connect one office in location to another one in another location.
Apart from these two, there are protocols which help to enhance the security and privacy of internet users that have been developed and regarded as VPNs, these include:
Security Socket Layer and Transport Layer Security (SSL and TLS) Such as OpenVPN project and SoftEther VPN project
Point-to-point Tunneling Protocol (PPTP)
Layer to Tunneling Protocol (L2TP)
Internet Protocol Security (IPsec)
READ ALSO: 5 Proxy Sites to Privately Access Blocked Websites
Conclusion
VPNs have come to the rescue of many internet users who want to shield themselves from prying eyes on the internet, such as Internet Service providers, Government, internet scammers, and hackers, by providing the users a significant level of security and privacy.
Additionally, many users have found the VPN as a route to accessing networks that their local IPs would have denied access.
However, on the issue of anonymity, you are completely anonymous online through the use of a VPN only if your VPN provider does not record your logs activity.