The most recently announced operating system for your computer systems by Microsoft is Windows 9 which popularly known by the name of Window 10 which is loaded with various exciting and innovative features as well as applications for the users. Being a significant successor of Windows 7, 8 and 8.1, this Windows 10 operating system is coming up with host of smart and innovative features which prove to be of high utility for the users.
Best New Features of Windows 10 Operating System
10 of the best new and smart features which have been incorporated in this Windows 10 operating system include:
1. It's Free to Update
The users can distinctively update their existing windows operating system with the new and advanced Windows 10 without paying any additional charge for the first year. It completely available for free of cost.
2. Innovative Start Menu
The new start menu of Windows 10 is updated with highly advanced graphics of start menu which includes live tiles for the users. You will definitely love this innovative start menu of Windows 10.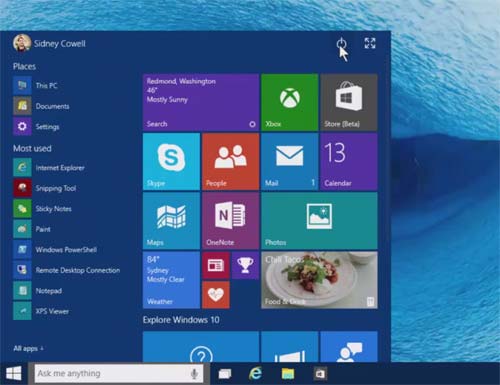 3. Outstanding Cortana
One of the most headline features available in Windows 10 is its Cortana which will be assisted in the both the PCs and the tablets. It significantly sits beside the start button present on the Desktop. You will be able to effectively edit several things with the usage of Cortana.
4. Outstanding Streaming and Xbox App
The individuals who are fond of gaming will definitely find this feature exciting for them which are capable of controlling DVR capture as well as Xbox one for any kind of Windows games.
5. Availability of Universal App
The next big feature for the users available in Windows 10 is of Universal Apps which includes maps, videos, photos, messaging, mail, people, calendar, and many more. The entire data will be significantly saved through one drive.
6. Edge browser
The innovative web browser of Windows 10 is named "Edge" which was formerly known by the name of project Spartan. It will distinctively replace the web browser of internet explorer. It is loaded with features like reading mode, annotation mode and many more.
7. Unified Settings
The most exciting feature of this operating system is that it contains unified settings due to which it can run across any device with ease and convenience. Its effective action center will keep the users informed about the notifications.
8. Flippy Task View
You can also enjoy the easy window switching option available in the Windows 10 operating system. With this new and innovative task view, an exceptionally convenient switch between different virtual windows is possible for the users.
9. Windows Continuum
This is yet another crucial feature of Windows 10 operating system for the smartphones which actually enables the users to use their windows phone as a complete computer system.
10. Action Center
Another coolest feature for Windows 10 users is its outstanding action center which provides timely notifications in the form of pop-ups to remind you all types of information.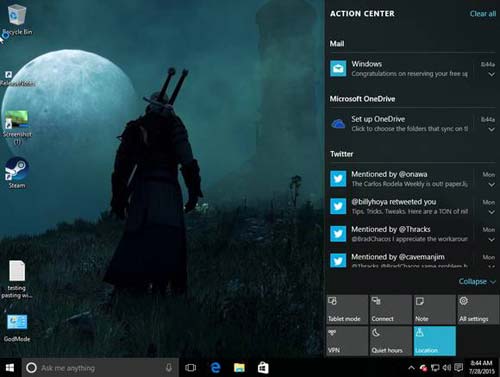 FEW OLDER POSTS:
These are the 10 very important and new features of Windows 10 operating system. I hope these features of Windows 10 OS will blow you mind and make you curious to upgrade your older Windows version to Windows 10.