Every people should eat food by knowing their calorie to maintain fitness. Fat persons want to eat low calorie food and thin people want to increase their weight by taking high calorie foods. To do so, you must know the calorie of each food item which you eat that is very difficult to remember.
So, I've listed 4 best and absolutely free android apps to count or calculate the calorie of food materials. These all are wonderful apps and made for android users.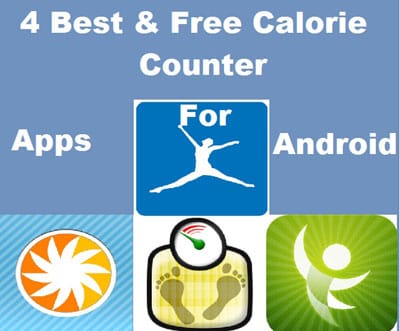 So, have a look on these 4 apps to know more about them:
MyFitnessPal is the fastest and easiest calorie counter for Android users. It has a high food database to check calories over 3,000,000 foods and growing daily. This app is not only to calculate calories but there are various benefits of this app and some of them are following:
Over 350+ exercise you can find here.
Choose specific diet according to your age, gender, activity level.
Connect with your friends.
Add multiple items at once.
Enter your own calorie amount and get foods
2. Calorie Counter
Calorie Counter is a free dieting tool for Android users. This app helps you to count the calorie of over 250,000 foods. There are various features of this app like popular exercises and healthy recipes etc. Some of the main features of this app are following:
Ability to save daily weight.
Easy to use graphical dashboard.
Find exercises according to your weight.
Tools to view current and past food and weight logs.
FatSecret Calorie Counter is very useful app for those who want to lose or gain weight. If you want to do so, you must be eat food by knowing its nutritional information. It means, if you want to loose weight, you should eat low calorie foods and this app helps you a lot to find the calories. Some other benefits of this app are following:
It has weight tracker.
You can record your progress.
It has diet calendar to see consumed calories.
You can maintain your shape with the help of this calorie counter by ShapeUp Club. Shape Up Club is a diet and exercise dairy for Android users. This app also works as a diet tracker that's why you can also track your eating habits in it. Some main benefits of this app are in under written lines:
Barcode scanner
Can be used online as well as offline
No ads included with the app
400,000+ Food Database, so more.
More Articles to Read:
That's all for now. I will add more calorie counter apps to this list in future. I hope you will find these apps very helpful to count the calorie of your food items to maintain your fitness.