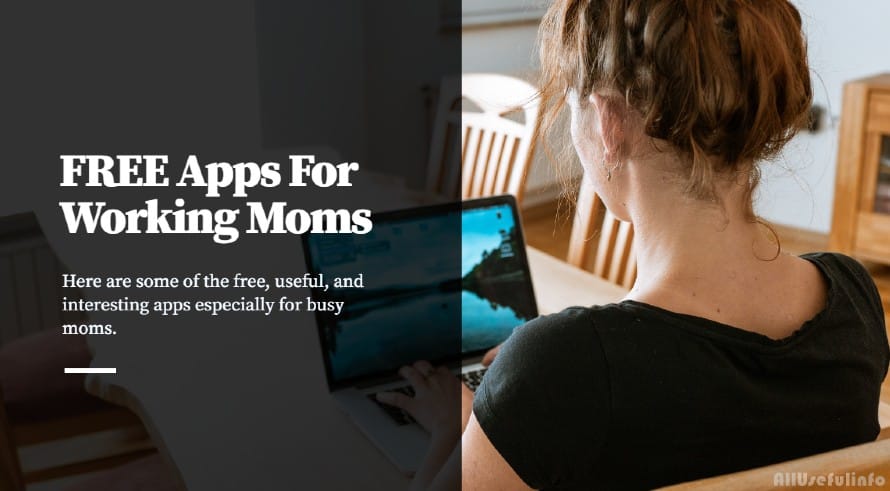 It is not easy to handle the house works for working moms due to the tiredness of the office and so many problems. So, this whole article is dedicated especially to moms.
I came with 3 absolutely free, cool, and useful Android apps which will really make every mom's life comfortable and interesting.

Here're different apps for different purposes like Mom's Shopping list, Recipes, etc. Let's have a look!
3 Free Useful Android Apps For Moms
As all of us love our mom so much, we should provide these apps to our mom. Your mom will really love these cool and interesting free Android apps. So, have a look at these apps and download them from Google Play Store.
Shopping List is an amazing app by Fivefly to organize and manage your shopping or grocery lists on your Android phone.
This app is absolutely free and made for all busy moms. It lets you easily add new items you need to buy, set quantity, and pick a category. While organizing products, you can add prices and pictures of products to make an approx budget.
This app supports SD cards to back up your shopping lists and products. You can also synchronize your shopping list with other persons by using the Internet. For additional information like size and required Android version, visit the above link because such details may change in the future.
The free Mint app pulls in all your personal finance accounts and investments into one place, so you can track your spending, create a budget, receive bill reminders, and save more money. You can also check your credit score for free.
With the options like multi-factor authentication, the app lets you stay safe and protect access to your account.
So, without the fear of any security issue, working moms can use Mint's Budget, Bills, Fand inance app to take care of all financial tasks with less efforts.
As the fitness is very important for everybody, MyFitnessPal can be proven a must have app for working moms. This is the best fitness app that helps you count the food calories with a great food database.
With the help of this app, moms can create their own recipes, food, and meals according to calories and need.
It can be very helpful for those who want to lose weight as it has some best options that help to reach your goals such as Choose a Goal, Goal Setting, and Change Habits.
Overall, this app can be very beneficial for working moms as well as everyone who wanna be very careful about what to eat and what not.
These three are the most useful Android apps we can say specially made for moms. However, anybody can use them but moms can get more benefits out of them.