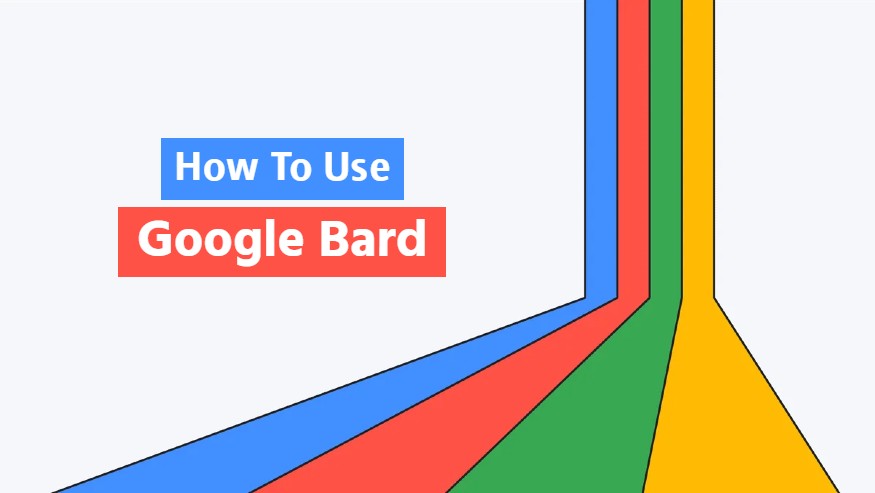 Here is news from Google I/O 2023; Google has removed the waitlist from Google Bard and made it available in 180 countries, including India. Now, this is accessible to every Internet user across these 180 countries. But how can you use it? Well, don't worry. This blog contains the steps for how to use Google Bard.
The company made this announcement in the Google I/O 2023, which was on 10th May 2023. Also, Google shared a blog post regarding this announcement, where Google told about many other new features of Google Bard and upcoming plans for it.
In simple words, Google Bard is an advanced language model that works like an AI-enabled chatbot. Google CEO, Sundar Pichai, announced Bard on 6th February 2023. Initially, it was available for U.S. and U.K. only. But, now the company rolled out Google Bard to 180 more countries.
Google Bard works with the power of Google's language model, LaMDA (Language Model for Dialogue Applications). Let you know, LaMDA is the conversational technology of Google itself, which is trained with tons of text data and codes. It can provide answers conversationally, like a human being.
Talking about the working model of Google Bard, it works like a chatbot where you ask any question and give commands to do a lot of things. It has a basic chatbot-like interface. You can see a chat box at the bottom, where you enter your prompt in the form of letters or voice.
Most of you are very well aware of ChatGPT, which is also an AI-enabled chatbot. Google launched the Bard AI in direct competition with ChatGPT with a similar interface and working. Although many ChatGPT alternatives are available on the internet, the Google Bard could be the best of all those, as it has ChatGPT's similar features with more efficiency.
What are the Main Features of Google Bard?
As mentioned earlier, Google Bard is an always-evolving language model that is capable of doing a lot of things, including text generation, code generation, question & answer, translation, Google search, and many other smart works like doing research, trip planning, party planning, etc. Moreover, with the evolving technology, it will continuously add more features to the bucket.
Text & Code Generation
Being an AI language model, it has vast text data and codes, which are collected from the internet. Google Bard uses this text data in a smart way to answer our questions and to complete the command. With its text generation feature, you can Google Bard in writing creative emails, scripts, poems, codes, letters, musical pieces, etc. Apart from text and code generation, Google Bard can do translation in a total of 133 languages.
Research & Question-Answer
Being a search engine, Google is updated with all the latest and oldest data around the world. This updated data can help you in doing deep research on many topics, whether it is any historical event, current trends, science experiments, etc. Moreover, you can directly put your question in the text box and get a quick answer from Google Bard.
Smart Suggestions, Plannings, and Generating Ideas
With the help of machine learning and advanced algorithms, Google Bard can give you smart suggestions and help you in planning for any event, function, or trip. Alongside this, you can also use it to generate ideas for your new business, start-up, creative writing, etc.
Upcoming New Features Google Bard
In a recent announcement, the company quoted that Google Bard is on the way to supporting 40 languages soon. And the next upcoming feature in Google Bard is visual responses. In upcoming updates, Google Bard will start to give answers with images and other visuals so that users can understand easily. Also, you will be able to insert images with your question.
Secondly, from next week, Google Bard will roll out three new features: Source Citations, Dark Theme, and Export Button. All these three features are dedicated to coders and developers. These features will be beneficial for developers in writing code and exporting code.
How to Use Google Bard?
Now, as it is rolled out in the maximum countries, everyone wants to know how to use Google Bard. Although nothing is complicated in using Google Bard, still many users face difficulties in using it. For those interested users, here are the steps by following they can use Google Bard easily.
Step 1. First of all, you just need to visit the official website of Google Bard.
Step 2. If you are not logged in, tap on the Sign in button and complete your sign-in procedure.
Step 3. Now, Google Bard's interface will appear here. Here you can see a chatbot with a text box at the bottom.
Step 4. In this box, you have to put your command or question, and then tap on the Submit button. Also, you can give voice commands to it by tapping on the voice button beside the submit button.
After submitting, you can edit your prompt. To edit, you have to tap on the pencil icon in front of the submitted prompt. And after editing, tap on the update button. Moreover, Google Bard also allows you to search for the given answer directly on Google. You can see the Google button below each answer you got, you have to tap on that to search that term on Google.
Final Thoughts
One thing that you can notice while using Google Bard is the Experiment sign beside the Bard name. It means that this version of Google Bard is not the final product. It is still under development and has yet to adopt many features so far.
You have to keep in mind while using Google Bard is it's not perfect so far. It can make some mistakes in its answers and projects. So, to make sure everything is correct, you should cross-check it from Google.