As we know that different hosting plans have different features such as disk space, bandwidth, number of emails, number of domains etc. So, if your hosting package has feature to host multiple domains, you can host your other websites too with the same hosting package without needing to sign up for a different hosting plan.
At the time of creating a web hosting account, you must need to host a single domain, which is your main domain but after that you can add your other domains too with the same hosting package. The number of domains to be added depend on the level of your hosting plan.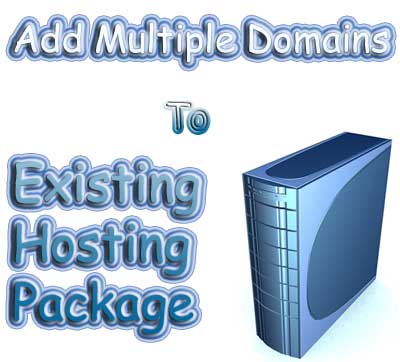 Different hosting such as Linux hosting, Windows hosting etc to host your website. I mostly prefer the Linux hosting because I'm too familiar with cPanel. Here also I'm going to provide the guide for how to add multiple domains to your existing (Linux) hosting package.
Recommended Articles:
Here's How to Add Multiple Domains to Your Existing Hosting Plan
You can very easily add another domain to your existing Linux hosting package. For this, fist of all log into cPanel area of your main domain. Now, in the cPanel look for the Domains widget and click on the Addon Domains.
Addon domain is actually your other website with the different content. So, by clicking on Addon Domains, you will be able to add a new domain to your existing hosting package. Now, enter the details in the Addon domains page and click on Add Domain.
More cPanel Tips:
That's all, by using the above method, you can add multiple number of domains your hosting package supports. After adding the Addon domain, you can separately install CMS or any other script on it and start adding your content to this new website of yours.