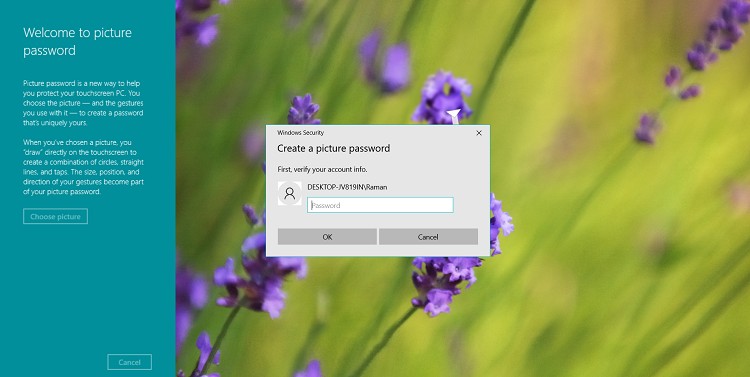 Everyone wants to make their PC look amazing and interesting. There are various tricks I research in Windows and take somewhat new and interesting for you. So, today I'm going to tell you how to set a picture password on Windows Computer just like in a smartphone. I think this trick may be very interesting and you can impress your friends by having a picture password on your computer.
But, if you are still using an outdated Windows 7 computer, I feel sorry because it will not be possible to set a picture password because this feature is available for Windows 8, Windows 10, and Windows 11 users.
How to Set Picture Password on Windows 10 Computer?
Generally, the steps are almost the same to set a picture password in your Windows 8.1, Windows 10, and Windows 11 computers. All you need to follow the steps mentioned below:
Go to your Windows Start Menu and click the Settings icon.
On the Settings screen, click on the Accounts option.
Here, on the Accounts settings page, select Sign-in options from the left side menu.
The Sign-in options page will show you different password choices including Fingerprint, PIN, Security Key, Picture Password, etc. To set up a picture password on your Windows PC, click on the Picture Password option and then click on Add button.
As soon as you will click on the Add button, you will have to verify your existing password. If you have not set a Windows password yet, it will ask you to set one before you proceed further.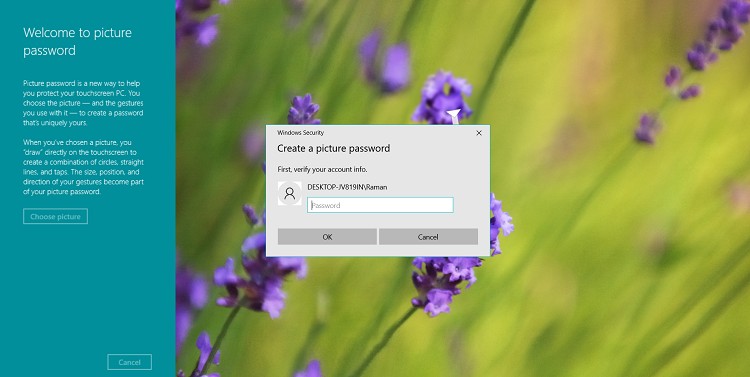 After the password verification, click on the Choose Picture button from the left panel to select a picture for your picture password. Before you proceed with adding a picture, I will suggest you add a picture that has more possibilities to draw clear patterns.
As soon as you will select a picture, it will be shown in the right panel. After that, click the Use this picture button.
Finally, it will ask you to set up gestures on the picture so that with the help of those pre-defined gestures on that selected picture, you will unlock the PC. You will have to repeat the gestures to confirm all the gestures are correct.
Upon successful confirmation, your picture password is ready. You will now be prompted to unlock your Windows PC with that picture password. And to unlock, you just need to draw the patterns (gestures) you confirmed while setting up the password.
That's all! This is how you can set a picture password on your Windows 10 computer. The process is the same for other versions of the Windows operating system. At any point in time, if you wish to remove the picture password, just navigate to Start Menu » Accounts » Sign-in options » Picture Password and click the Remove button.