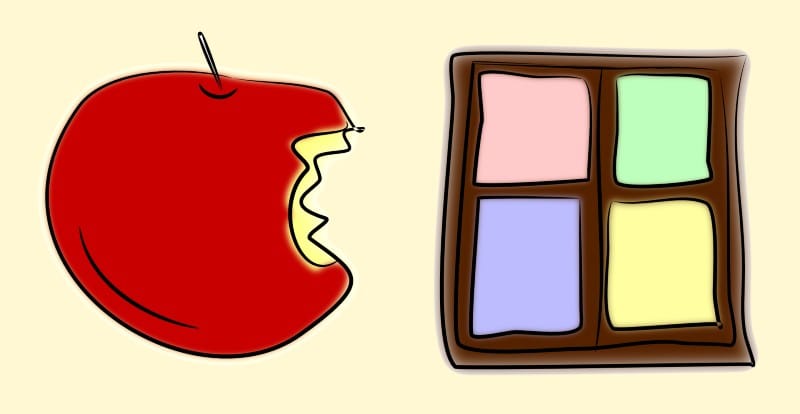 All of us check the operating system before buying any computer. The use of Windows is different from the MAC, and users experience the operating system in different ways. Where Windows is an OS that is launched by Microsoft and Apple is the developer of MAC OS. Both the operating systems are easy to use, and their operations are different from each other.
What is the Windows OS?
Windows OS was launched in 1983 by the Microsoft Corporation. It creates a lot of easy things for users, and they can experience multiple things by using simple clicks. A non-coding background person can use Windows easily. It is a fully equipped system with multiple features that make it very easier for users to access the data in their system.
The Windows operating system can be installed in multiple systems, and there is no such need for a system to be designed specifically by the Microsoft corporation itself. IBM, Lenovo, Dell, HP, and other companies are providing Windows in their system.
Read Also: Top Windows Laptops With i5 Processor Under 50,000
What is MAC OS?
MAC OS was launched in 2001 by Apple corporation, where users have to use the Apple systems for their operations. Even after launching after a long time, MAC OS has established itself in the world. The popularity of MAC OS is so broad that it makes it the second most used operating system in the world.
The data management is simple as windows, but some different features make it the most popular OS in the world. The Apple devices only support the MAC OS, so other companies cannot provide the MAC OS in their devices. It is expensive as compared to Windows, but still, people love to use the services of MAC OS.
10 Noticeable Differences Between Windows & Mac
What makes Windows and MAC different?
Both operating systems have their own reputation in the market. Some people just love to use WIndows and some still prefer MAC OS for their operations.
Let's see what makes them so popular and different from each other.
1. Desktop Design
The MAC OS has some different design from the Windows. It is different. The start menu of Windows consists of multiple apps and system customization. The system apps are in the taskbar that is below the screen. The start menu just consists of some settings and customization where users can opt for the Microsoft app store or customizable services.
The taskbar of Windows is different from MAC, and it shows customized apps. The search panel is near the Windows taskbar, whereas MAC users have to find it from the corner of the screen.
2. Data Security Features
The Windows users have to opt for some antivirus, and still, the system is at risk from any outsource data thief. MAC OS is safer than Windows as it normally deletes the bugs and resists them to enter the system.
The MACs are safe from Trojans that build more security issues in the system. But, recently some malware named MAC defender and MAC protectors are common in MAC devices, which is raising questions on the security of MAC devices.
Related: Do I Need Anti-Malware With Antivirus Program?
3. Software & Programs
Mostly developers go for developing software programs for Windows. MAC is still having some shortage of software, where Windows have software abundance.
Most of the developers choose to design software for Windows and the Windows covers software for every genre where every person can access every software in Windows as compared to MAC.
There're very less developers who are developing for MAC computers and there might be many reasons for this. Only professionals are using MAC so it's very important for software developers of MAC to develop professional and quality software programs for MAC users.
4. Compatibility
MAC OS can only be installed on Apple PCs and laptops. But, windows can be installed in every system, and even the Apple system supports the installation of Windows.
The users can install Windows in every system they feel compatible with. It does not require special PCs prepared by Microsoft, and every person can access the use of Windows. The MAC OS especially requires Apple systems, and it does not install on other PCs.
5. Price
The Apple systems are very expensive whereas systems from other companies are affordable by normal payers. Even for buying the MAC OS users need to buy the Apple system, whose cost is approximately one lakh INR.
Windows systems can be assembled by paying around 25000 INR and operating system costs for approximately 10000-25000 INR according to the need of users.
6. Extra Technical Specification
Both of the OS are available in 64 and 32-bit operating systems. MAC OS comes up with extra speed gadgets in the system normally where Windows users need to install some extra tools to increase the speed.
7. Touch Screen Compatibility
Windows is compatible with touchscreen devices, and users can operate Windows by using touch screen features. This feature was initialized in the previous version of Windows 8 whereas MAC OS doesn't support the touch screen feature in it, and users cannot access the OS by using the touch screen.
8. Login and Installation
Installing Windows in your system is easy, and users can reinstall the version of Windows on their own. MAC installation needs expert help for the reinstallation of the MAC OS in their system. The users cannot directly install the MAC OS in their system. It is complicated in some aspects.
9. AI Support
Microsoft has recently launched Cortona as their voice AI support for Windows 10 users. The users can voice commands which provide them with different results according to their needs. MAC OS has the Siri voice AI which is available in every system which has MAC OS in them.
10. Gaming Experience For Gamers
MAC doesn't have wide support of games, and users cannot play multi games in the MAC. The operating system doesn't support Playstation and Xbox games in the system whereas, users of Windows can experience more games in their Windows OS.
The Windows OS is compatible with all games and, Xbox and Playstation games are easily available to play with Windows OS. Even gamers can connect their gaming station with the Windows PC.
Read Next: 7 Differences Between iPad And Tablet