Looking out for the antivirus apps for your Android smartphone? Then don't be confused here is the list of top 5 antivirus apps which you will definitely adore after using them.
As we all know that day-by-day Android devices are gaining popularity. The only reason behind this fact is due to its features and the ultimate antivirus apps that provides protection against malware and virus. By installing any of the app given below you can make your mind rest in peace and no need to worry about viruses and malware.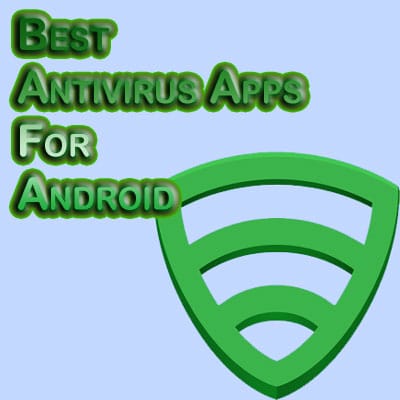 So, now have a look on the top 5 antivirus apps for your Android smartphone:
Here comes feature rich antivirus app for your Android smartphone, which you would definitely love. With this ultimate antivirus app pronounced as 'Norton Security antivirus', you can protect your Android phones and tablets from theft, malware, loss and virus. It fetches verities of feature that would definitely adore your eyes like scanning your new apps, app updates, SD cards for privacy and many more.
You will definitely appreciate this app because this app contains the ultimate and the amazing features. And is well known as 'Mobile Security and Antivirus'. It provides maximum protection against emerging threats, it also uncover apps that may harm your Android device by sending text message, remotely locate it and lock your stolen device and many more. Other features are Premium SMS & Call Filter Features, Premium Security Features and Premium Anti-Thief Features.
3. Dr. Web v.9 Anti-virus
Dr Web v.9 Anti-virus is an awesome app that provides all sort of protection from malware to a mobile device. The corresponding app delivers a 14 days trail pack and after using it for 14 days you can easily purchases it with a commercial license for one year or more. While talking about its features it delivers almost all round of protection that you Andriod device needs such as quick and full file system scan, minimal impact on OS performance, careful use of battery resource and many more.
4. Android Antivirus
'Android Antivirus' it is very clear from its name that this app is all about the antivirus for the all sorts Android device. It works flawlessly with HTC, Motorola, Samsung, Dell and many more.
Lookout Security & Antivirus app is a superb app that protects your phones and tablets against malware, virus, loss and thief. Some of the mind-blowing features of this app is Security and Antivirus, Find My Phone, Backup and Download and many others. Lookout Security & Antivirus app also provides other features that are more amazing.
RECOMMENDED: Essential Security Apps for Smart Android Users
At last, I'm just winding up the article. I hope the above mentioned apps will be proven helpful for you. Try them and if you like the article then don't forget to share it with your social media friends and followers.