This list of evergreen Facebook games in this article is different from my previous article on Facebook games. It is because, in this article I'm going to compile top 5 Facebook games that specially girls will like to play. As we know that girls will not more like to play adventure and action games. On seeing some of such factors, I'm going to provide a best list of Facebook games that you all will like to play.
So, girls! Ready to play these most interesting games on Facebook for free. I'll not provide the link for the appropriate game, in-spite with the name you can find them on Facebook. So, have a look on your most interesting and evergreen Facebook games:
1. Fashland
Fashland is an amazing and most lovely game for girls. In this game, you can run your own fashion house and design your excellent style to rush for the best Tiara. So, Fashland is the ultimate joy of dress up and make up experience. Move on the to Facebook to search this game and just start decorate your fashion house, create your stylish character and interact with fashion lovers world wide. This is most popular game and having 1 Million users.
2. Cafeland
Cafeland is a fabulous social game for those who have always dreamed of managing a personal cafe. In this game you can cook, serve and please your customers while making money to create a perfect interior design. So, now start playing Cafeland and enjoy your own new cafe and manage it. Search this 1 Million players game on Facebook to enjoy its uninterrupted features. This game is provided by GAMEGOS.
3. Family House
Family House is a great new game all about your own family. Here you can dress them up, tuck them in and show them off. You can build your own dream house. It is most exciting new game that will grow along with your family. Gather your whole family together and show them in your dreamed house in this game. As, it is a new game, so it has no more players. It's players are 10,000. You can search this game on Facebook app center with its name.
4. Candy Crush Saga
It is a most sweetest puzzle game ever on Facebook having 100 Million players. In this game you need to mix and match candy for spectacular effects. So, enjoy lots of fun and most challenging levels. It is available for iPhone, iPad and Android users of Facebook.
5. Fashion Designer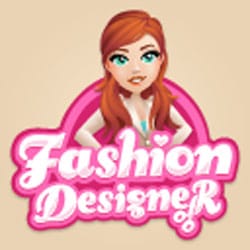 With this game you can create your own fashion design. You can express your style and share your original creations with your friends. If you want to be a fashion designer, this game will fulfill your dream. So, start dress up models in your exclusive creations and earn fashion dollars. Search this 1 Million players game and enjoy playing.
READ ALSO: Most Interesting Facebook Games To Play Ever
So, girls! Are you ready to play these games? I hope you will like these games. These all are especially made for you. So, try them all.