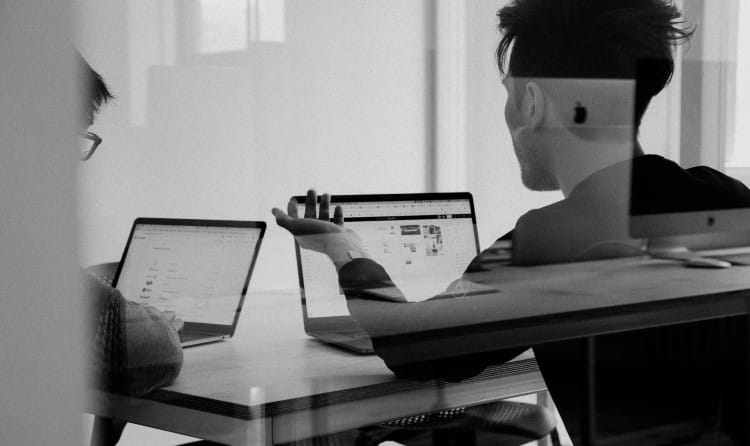 There is no universal and straightforward way to succeed in business. Nobody will ever tell you what mixture of courses and practices will take you from $100 monthly revenue to millions a day.
Each entrepreneur strives to find a unique road to success and it might be a true challenge to find the tools that help on the way. Especially it concerns courses, workshops, and master classes. With the informational chaos that we now have, finding courses that can be considered as a wise investment is tough.
Below, we've shared a list of platforms that are trying to provide high-quality info-products to its users. Because, probably, they feel the pain of entrepreneurs searching for useful content.
1. Udemy.com
Udemy.com could be one of the most popular online learning platforms not only for entrepreneurs. On Udemy one may find over 150,000 courses on diverse topics. As a decent global learning platform, Udemy is available on all platforms, including Apple, Android, and Windows. Random fact about Udemy: it's estimated value has now reached $2 billion.
2. Shopify Compass
Shopify Compass deserves attention for being truly practice-based. This platform could be useful for eCommerce owners and other online entrepreneurs. It offers courses on digital marketing, Instagram, "do it yourself" web design, and much more. Shopify Compass's library of courses gives access to the expertise of the best selling Shopify business owners. No dry academic theory – just real-world insights and tools.
Random fact about Shopify Compass: this platform brings together and shares diverse entrepreneurs' stories.
3. iVersity.org
iVersity is a platform that has partnerships with some of the most prestigious universities in the world. This platform is one of the largest in Europe and one of the most used by international students.
Just like other platforms, it offers courses aimed to develop new skills. The creators of courses try to keep the process interactive and entertaining.
Random fact about iVersity: the platform has over 600,000 users.
4. Lynda.com
Lynda.com shares over 80,000 learning videos. The platform works on a subscription basis. The users may get access to the library of videos covering diverse topics and spheres of interest – coding and other digital skills, creativity, personal growth… The platform is especially effective for people who prefer taking in information visually.
Random fact about Lynda: membership costs around $25 per month.
5. CodeAcademy
Today entrepreneurs can hardly escape using digital tools. The world went online and it can not seem to get away from it. Web design, coding, and other skills that seemed to be useless for businessmen before is now a nice addition to the overall skill set. Code Academy is a free resource for those who want to go digital.
Random fact about CodeAcademy: the platform is perfect for acquiring basic languages such as CSS, HTML, and PHP.
6. Skillshare
We cannot escape mentioning Skillshare. This platform is also known for diverse topics to choose from. On Skillshare you may learn marketing from Seth Godi and learn about fashion business from Jeff Staple.
The Skillshare built a loyal community of nearly one million students on projects.
Random fact about Skillshare: with a free trial (14 days), unlimited access to all available classes costs $10 per month.
7. Coursera
Coursera brings together Harvard expertise and learners from around the world for affordable prices. Actually, it is not only Harvard – but the platform also offers many courses from the world's best universities.
Random fact about Coursera: the platform has over 43 million users and 310 specializations to choose from.
8. Khan Academy
The Khan Academy covers different topics – from math to art, to the art of business. The platform puts an emphasis on being practically useful and in order to do so it offers interactive courses with experts.
Random fact about The Khan Academy: it may disappoint entrepreneurs at first sight as the platform is mainly designed for high school students, but do not rush to give it up – courses on accounting and taxes could be worth attention.
9. Moz
Moz is a good platform to consider for online entrepreneurs who believe in SEO or search engine optimization. This aspect of the online business strategy is complicated, challenging, and time-consuming. But it proves itself with time.
Random fact about Moz: additionally to the free Moz, there are webinars and guides for newcomers.
10. YouTube
What list of platforms with useful content can make it without mentioning YouTube? YouTube has almost everything you can think of. That is what makes it brilliant. That also makes it hard to actually choose the worthy content out of the ocean of videos YouTube has to offer.
Random fact about YouTube: 1 billion hours of videos are watched on Youtube every day.
11. HubSpot Academy
HubSpot Academy offers free certification on different specializations. For example, on inbound marketing and creation of landing pages. Just as with coding, those skills could be a useful addition to the entrepreneur's skills.
Random fact about HubSpot Academy: 3622 companies use HubSpot for tech stacks.
To Sum Up
Climbing the mountain of success in business is tough. It may take time, tremendous work, energy, and mistakes. Wasting time on superficial courses and useless info-products is one of the mistakes entrepreneurs may make.
Luckily, there are platforms that help you navigate the eLearning jungle by bringing together truly useful content. So decide what you want to learn, make yourself a cup of coffee, and explore what those platforms have to offer.