There is almost every mobile phone comes with the feature of call forwarding or call diversion which redirects the phone call to another destination. However, on having this feature in my smartphone, I would like to use a call forwarding Android app in my device. Do you know why? Because the call forwarding apps provide some extra features that your smartphone miss and the apps give a different experience for call forwarding.
In case of your phone, if you enable call forwarding, it start forwarding the selected number always but the following apps have different features such as forward call based on location (when you forget phone at home or office) or when your phone battery is discharged etc.
There are lots of call forwarding Android apps available on Google Play Store and a few of them I'm going to mention in this article. I hope you will like to install then in your device for call forwarding and diverting.
4 Free Call Forwarding Android Apps
Google Play has the both free and premium apps for different purpose. Same here, there are lots of free and paid call forwarding Android apps available on Google Play Store, but you don't need to worry if you're looking for a best free call forwarding app, because through this article I only disclose the free Android apps for call forwarding. Happy? Lets see the list below!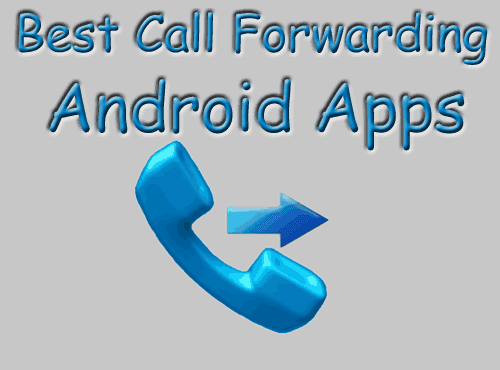 This is a free Android application for forwarding your phone calls to another phone number. It makes call forwarding easier than ever before. All you need to add the numbers to the app and select the number from the list when you decide to forward your call. It will be very helpful when your phone's battery is about to finish.
This is another free free call forwarding Android app that lets you simply activate and deactivate call forwarding easily. You can also check the status of existing call divert settings.
This call forwarding Android app has some other features such as erase call divert, activate and deactivate call waiting and some useful USSD codes for statistics, factory reset etc.
This app lets you forward your calls to any of your phone contacts or any number. With this app, you can not only simply activate call forwarding but also schedule it between dates and times.
It is also a best Android call diverting app that will help you forward calls when you forget your phone at home or somewhere else like office.
The best thing about this app is that it lets you automatically forward your call to another phone when you phone's battery is low or you just forget your phone at home or office.
Further Reading:
That's all guys! These are the best free call forwarding Android apps I ever found on Google Play. If you know any other free call forwarding app that I missed in this post, feel free to mention in the comment.