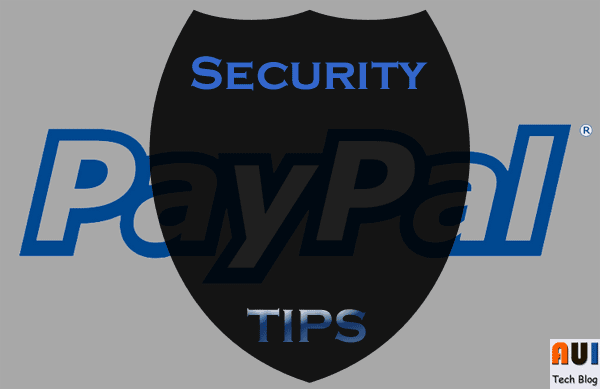 Though there are lots of PayPal alternatives available on the web, PayPal is still the best option for international payment transactions. There are thousands of transactions of thousands of dollars every day held using PayPal, so it's our duty to keep our PayPal account safe from hackers. Another reason for keeping your PayPal account secure is that your bank account details are also present in your PayPal account.
So, never underestimate phishing or hacking attacks. If you use PayPal for the transaction of your hundreds or thousands of dollars, you must be concerned of its security.
Phishing is the most common method used by hackers to get their account details by fooling people. Other than phishing, hackers also try to obtain your PayPal account password using keylogger software. The keylogger software gets installed on your PC by opening an infected email attachment sent by a stranger.
#1. How to Keep PayPal Account Safe from Phishing
As I told you that phishing is the most popular hacking technique because the authentic-looking email fools people easily.
In phishing, a hacker sends an authentic-looking email to get your login details from you. So, beware while clicking on such emails. But, the question is how will you recognize that it is a phishing attack? I will tell you!
First of all, check out the sample of a phishing email sent to a PayPal user:
There are many ways to recognize whether it's an authentic or phishing email. The simplest one is that look for the sent from email and check if it's from xyz@paypal.com because anything other than paypal.com are fake such as paypal.us, paypal.wk etc.
Another good way to recognize a phishing PayPal email is by placing the mouse over the link (but don't click on it!) so that you'll see the actual link at the bottom.
As you can see, "orionresidence.com" isn't exactly Paypal.com. However, even if this bottom link does report "Paypal.com", the easiest method you can use to keep your PayPal account safe is by never clicking any link inside a Paypal email. If you want to check your account, open a new browser window, go directly to Paypal, and log in.
Report Fake/Phishing Emails & Spoof Websites:
If you believe you've received a phishing email, or you've came across a spoof PayPal website, do not respond by clicking on any links or opening any attachment. Simply forward the entire email or URL to spoof@paypal.com.
#2. Anti-Keylogger Software to Keep Account Details Private
Other than phishing, keylogging is another biggest way used by hackers to get your account details without your permission. For this hackers use keylogger software which gets installed on your PC when you open an infected email attachment sent by a stranger.
So, to keep your online accounts like PayPal safe from keylogger software, you should install an anti-keylogger in your computer which prevents the keylogger from accessing the I/O data coming from your keyboard. And the SpyShelter is one of the best anti-keylogger software in the world.
Another great solution to this keylogging problem by using a portable on-screen keyboard to log into your Paypal account. This is because the on-screen keyboard doesn't let the keylogger software access the I/O. So, this is the alternative solution when you don't want to install anti-keylogger software.
#3. You Can Use Portable Browser to Access PayPal
Using portable apps to access your Paypal account is a great method to keep it safe from hackers. I mean to say you can always put a portable browser in your pen drive to browse PayPal from anywhere.
There are some tools that can help you keep your favorite browser along with all of your bookmarks and settings wherever you go. These are portable software packs that can be installed on any USB device. Download the pack, install it on your portable device, and be done.
Portable Apps Suite is a collection of portable apps including a web browser, email client, office suite, instant messaging client, antivirus etc.
This approach not only protects you from the hacking scripts installed in your PC by hackers, but it also provides security from the next person who uses the computer inadvertently coming across your information.
#4. Enable Two Step Verification for PayPal Account
Two step verification is always a good idea to keep your online accounts safe. You can add an extra layer of security to your Paypal account by setting up the two factor authentication.

The PayPal Security Key gives you a second authentication factor when you're logging in to your account. In addition to your password, you enter a One Time Pin (OTP) that's unique for each login. These two factors give you stronger account security.
The PayPal Security Key sends you a temporary security code via SMS that you enter in addition to your password to log in to PayPal.
It's free to use your mobile phone as your PayPal Security Key. Standard text messaging rates apply when you receive a security code by SMS. Check with your mobile provider for details.
You can set it up from your PayPal account settings via Security option. You just need to take a few steps in editing/generating a security key.
#5. Create Strong PayPal Password to Keep it Safe
Passwords for your web accounts always need to be strong and difficult to guess. You should't put your name, father or any other family member's name as your PayPal password.
A strong password usually includes upper and lower case letters, numbers, and at least one or two special characters like an exclamation point or the pound (#) sign.
You can read out this of my article on creating strong passwords and remembering them easily.
FURTHER READING:
That's all! If you follow all these security tips, it will be impossible for hackers to break your PayPal account's security shield.
Let me know how did you find these tips and what you think about them. 🙂