One of the best thing about Android operating system is that you can give a new look by customizing your Android experience without needing to root your device. And all this can be done easily by using Android launcher. There are lots of launcher apps available on Google Play store and I hope you might be using the best one.
But if you've bored up of the external Android launcher and want to get back your Android to the previous (default) condition, you can very easily reset your Android phone back to default system launcher of your Android Phone.
However, launchers really make our Android phone look cool, impressive and attractive and also improves performance of the device, but sometimes these launchers may also cause problem for specific (unsupportable) devices. In this case many people might be feeling the problem of getting back their default launcher on their Android home screen, so this article is dedicated to all of them.
READ THEM TOO:
How to Reset Your Default System Launcher
Resetting your Android phone back to the default launcher is as easy as 1,2,3. In fact, you just need to uninstall the launcher and it' all. After uninstalling the launcher, your default launcher will automatically be set for your device.
But, many times you don't wanna delete that individual launcher to use it later, you can even change keep it in the device and change the current launcher as your default one.
To do so, you make sure that you haven't make it (external launcher) as a default launcher. If you made it the default launcher, first you will need to clear the defaults and then you can change over.
Here's the simple steps for all the process behind resetting the default (system) launcher in your device:
Go to your Android phone Settings and look for Application Manager and then tap on it.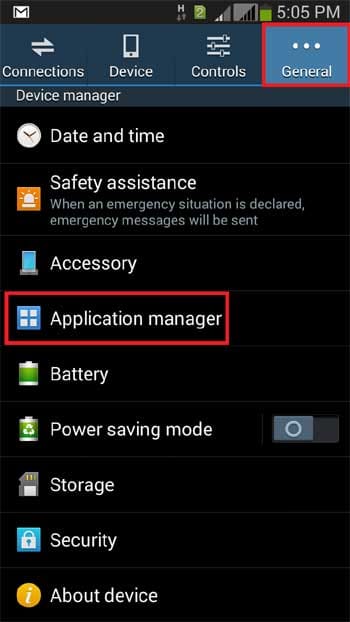 Now, look inside the All tab and scroll down the screen until you find the external launcher that you've installed in your device and tap on it.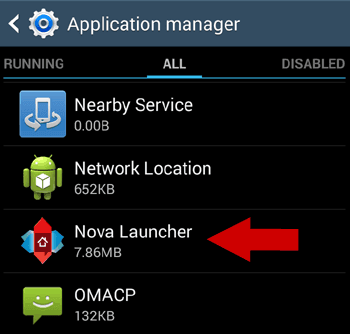 Finally, tap on Clear Defaults button, as shown in following screenshot.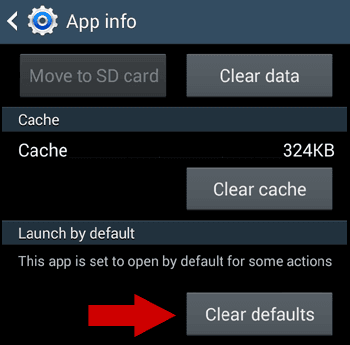 As soon as you will tap on Clear Defaults button, the following screen should display. So, select the launcher screen you wanna set to your Android home screen.
That's all, I hope it will change the default launcher in your Android device.
What Worked for Me?
But, anyhow if you are unable to see the above screen even after clearing default, just clear cache and data as shown in above screen.
Solution for Everyone!
Nonetheless, if nothing works, uninstalling that launcher app from your device will definitely work for everyone. It may happen that wallpaper may not been changed but launcher effect will be removed and you can change wallpaper anytime according to you.