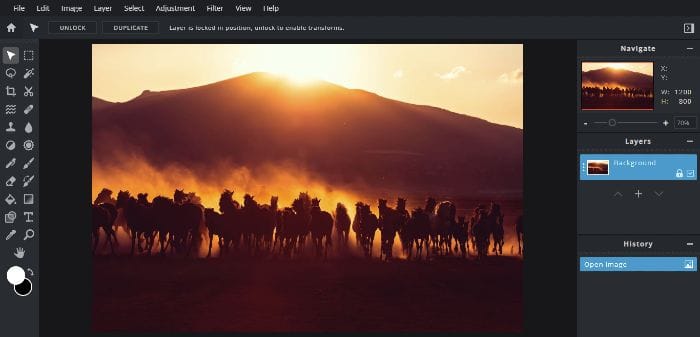 Most of us like to edit and add effects to our photos. If you are interested in editing your photos, here are some websites that you can use for editing your photos online for free. These websites are totally free to use. You can make your photos more attractive by using any of these websites compiled below.
Some websites contain advanced features like doodle, distortion, retouch, and many more.
So, have a look at these online photo editing websites:
This is a free website through which you can easily edit and collage your photos online. Its very easy-to-use interface makes the photo editing process simple for even beginners. It has been one of my favorite online photo editors for the last 8 years.
All you need to visit Photovisi's online photo editor via the link above and upload the photo you want to edit. It allows you to open a photo from your computer or create a new one with your desired dimensions.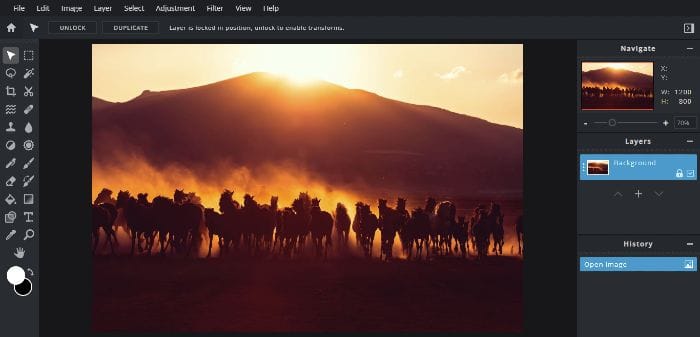 It is one of the best, free, and easy-to-use online photo editors available on the internet. I've been using this tool for many years for editing my pictures. However, I never did any complex editing with this tool but of course, nerds can do that as this tool has many features like Photoshop.
Whenever you'll visit this online tool for photo editing, it will ask you to choose a tool between Pixlr X or Pixlr E. Pixlr X is the easy-to-use photo editor for beginners whereas Pixlr E is a powerful photo editor for pros.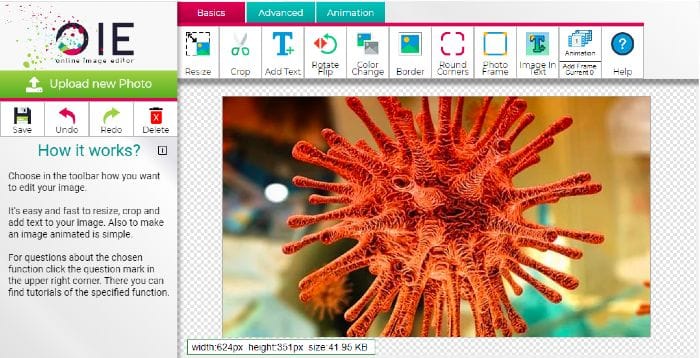 On this website, you can do various things with your photograph and share it with your friends. Here you can resize or crop your images, add text to your GIF images, make your own GIF, add a border to the image, merge the photos, overlay the images, add a round corner to your images, and create your own twinkling star animation, make your image sharp with cut out tools, etc.
It supports almost all formats like PNG, JPG/JPEG, BMP (Bitmap), or animated GIFs. One of the best features of this online tool is the Transparency tool. You can make the background of any image transparent with one click or simply remove transparency from your image.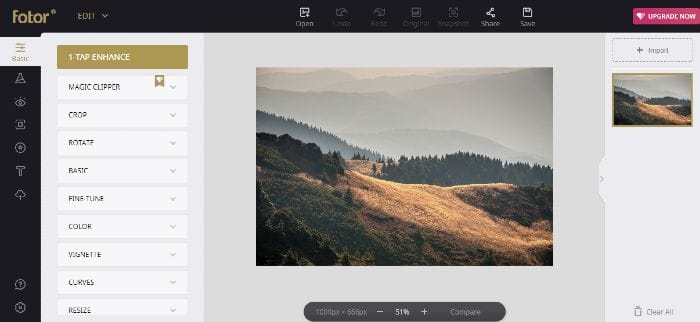 Fotor is a widely popular website to edit photos online with lots of amazing effects and tools. Currently, it's one of my favorite websites for online photo editing. So, I would like to recommend you try this website for photo editing before using any of the above.
With this online photo editing tool, you can easily adjust color, light, size, and more. It has a huge range of filters and effects including photo effects, AI photo effects, lomo effects, cool effects, funky effects, and blur effects. You can also utilize photo frames, stickers, text, color splash, mosaic, and tilt shift tools. The only drawback is that you can download your work in JPG or PNG only.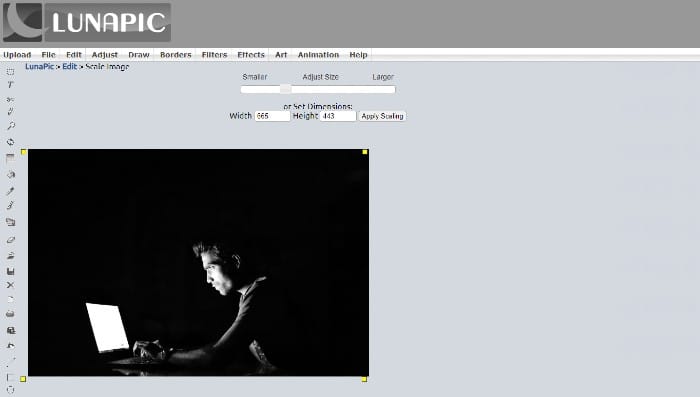 LunaPic is another free online photo editor that has many interesting and useful features including copy, paste, crop, merge, skew, autocrop, resize, scale, mirror, flip, blur, eraser tool, magic wand, and many more.
You can start with a blank image or update a picture from your computer depending on your needs. It also lets you open a picture in the LunaPic online editor through Instagram, Facebook, Dropbox, Imgur, Google Photos, or simply through any URL. It supports GIF, PNG, JPG, BMP, TIFF, WEBP, ICO, and a few more formats to export your work.