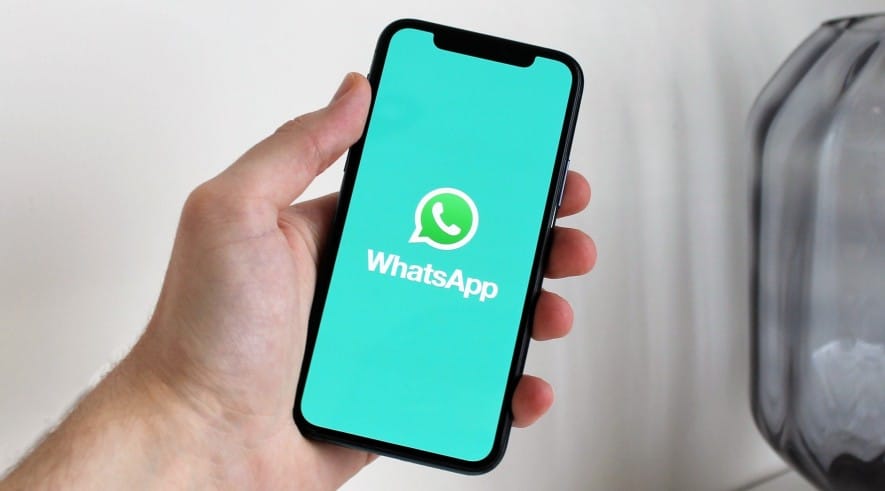 Meta-owned WhatsApp application has rolled out the new feature Emoji Reaction and extended the file sharing limit up to 2GB. Moreover, WhatsApp is also working on expanding the limit of members in one group. You can get to know more details about these new features of WhatsApp in the article.
Last month, company officials shared their vision for Communities on WhatsApp and announced multiple new features, including Emoji Reaction, 2GB file sharing, Large Voice Calls, and Admin Delete. Also, WhatsApp changed the audio call interface in the previous update. WhatsApp promised to roll out these all announced features in one month.
After two weeks of the announcement, WhatsApp finally added two of them. The first one is Emoji Reaction. And the second one is the extended size limit of file sharing in groups. These two new newly added features are available in the updated version of WhatsApp. Nonetheless, there is no update for the remaining two more announced features so far.
Emoji Reaction
As you react to messages on all other social media platforms like Facebook and Instagram, this feature will allow you to react to messages on WhatsApp as well. With this feature, you can directly share emoji reactions during WhatsApp chatting. Moreover, it will help you to show your quick response to any message without sending any text message.
To send emoji reactions to any message on WhatsApp, you have to tap and hold the message and select any emoji to show your reaction. Probably, as of now, there will be six emojis to react. On that note, WhatsApp said that we will continue adding new and updated emojis in the future for improvements.
Extended File Sharing
Till now, you could share only 100 MB-sized files in the WhatsApp group. Now, WhatsApp extended the file sharing limit up to 2GB in the new update. WhatsApp said that it will help businesses and schools while collaborating. "We suggest you use a Wi-Fi connection while sharing the big-sized files," added further.
However, you can share the big-size files using your mobile data as well. While sharing the files, WhatsApp will notify you of the duration of the file uploading and downloading.
Add 512 Members In The WhatsApp Group
Along with the above-mentioned two features, WhatsApp is bringing one more update for WhatsApp groups. It will about expanding the limit of members in one WhatsApp group. Till now, WhatsApp allowed to add only 256 members to a group, but now, you can add 512 members to one WhatsApp group. As of now, WhatsApp is rolling out this feature. Hopefully, it will be available for all the end-users soon.
To access these new rolled-out features, you have to update your WhatsApp application. And don't worry if you are not getting access to these new features, just wait for some time. Sometimes, it takes one or two days to roll out completely. So, keep updating your WhatsApp application.