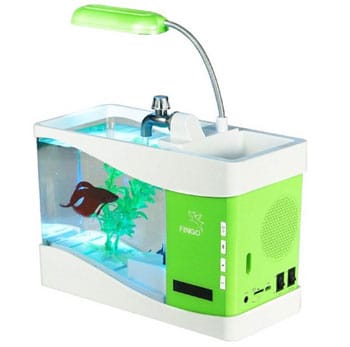 We all love to listen to music now and then while performing some sort of work, traveling, cooking, and more, from our laptops, tablets, smartphone, and another portable device. But, when we talk about Rock and Roll parties then the sound coming from these devices does not thrill the party. Remarkably different stunning Bluetooth speakers are present in the market with funky and astonishing looks that may catch your eyes.
Therefore, in my today's article, I have collected the 5 best Bluetooth speakers with astonishing looks that can be connected to your portable devices wirelessly via Bluetooth to enjoy the music at your home party.
Bluetooth Speakers With Astonishing Look
Here, I listed 5 Bluetooth speakers which have multiple qualities such as waterproof, astonishing look, etc. So, have a look at such Bluetooth speakers:
1. Braven BRV – 1
Braven BRV – 1 is a water-resistant Bluetooth speaker, which is available with a price tag of approx $149.99. This Bluetooth speaker proves to be the best when you are on an adventure because it can bear harsh to harsh environmental conditions.
Alike if it falls in the pool or other water sources then also it will not give up and will continue to give you rocking music.
Well, it is IPX5 certified water resistant, shock absorbent, ultra-lightweight, and compact design. other rocking features of this gadget are that it wirelessly streams your music over Bluetooth, takes call hand free through a built-in microphone, charge mobile devices from a built-in power bank, and controls tracks and volume right from the speaker.
2. Rukus Solar
Rukus Solar is an eco-friendly Bluetooth speaker with which you can have an instant party wherever there is the sun because Rukus contains an amazing solar panel that generates massive amounts of power to play your music all day long.
When it gets dark, the internal lithium battery will keep the music going for 8 hours or you can use an AC adapter for nonstop music.
The other mind-blowing features of this gadget are lightly weighted, delivers crystal clear audio, contain a USB port, and many more.
3. Antopos TM Portable Bluetooth Speaker
Antopos TM Portable Bluetooth Speaker comes up with a built-in microphone for any Bluetooth-enabled devices like smartphones and tablets. Through this, you can not only enjoy the bass blaster sound but also can take speakerphone calls.
It contains a suction cup that sticks to almost any surface even your phone, which makes it better if you are in the habit to forget things here and there.  Whenever it is fully charged, it will give you 7-hour entertainment. One more thing it comes in four eye-pleasing colors pink, orange, green, and blue.
4. BoomBotix Boombot2
BoomBotix Boombot2 is another portable, waterproof, stereo Bluetooth-enabled speaker which can be a cute choice for the girl, since it is very cutely structured and available in different pleasing colors like Pink, Purple, Grey, White, Yellow, Black, Retro Orange, Laz-E-Blue and more.
It is a high fidelity full range drive and contains a mini-USB port, 1/8 headphone jack audio inputs, and a 3-foot retractable male-to-male audio cable.
5. Aquarium Bluetooth Stereo Speaker
Its full and original name is Fascinations LED Aquarium Handsfree Wireless Bluetooth Stereo Speaker which is the last in this list, but the most amazing Bluetooth speaker and it can be also determined as a multifunction gadget. Well, we will see to its all functions later first of all let us focus on its features.
It can be the best option for the Bluetooth stereo speaker because it gives 3D surround sound, a subwoofer, Bluetooth 3.0 device, and supports TF and microSD cards.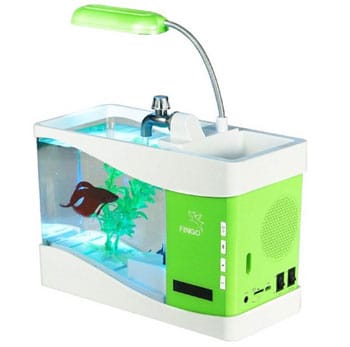 If you are habituated to decorating your house then this Bluetooth stereo speaker will really catch your eyes. Since the belonging gadget contains an aquarium, sets of water circulating pumps, and an oxygen supply.
It also acts as the multicolor glow sweet dream lamp. The other functions of this amazing gadget are "FM enabled radio", "LED table lamp" etc. With all these functions, it is available in three crazy colors AppleGreen, GentleGrey, and RoseRed.
Further Reading:
So, these are Bluetooth speakers with awesome looks and features. There are more Bluetooth speakers available in the market having the simple look and incredible features.