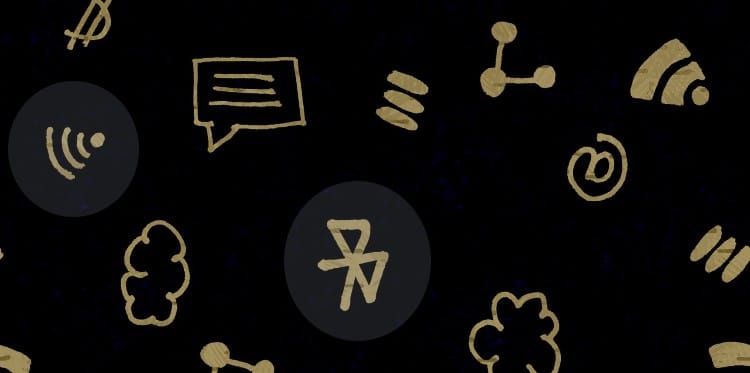 Bluetooth and WiFi came with smartphones a long ago and all of us are using both for different purposes. Have you ever thought about the difference between Bluetooth and WiFi? Let's discuss it and make your doubt clear.
WiFi and Bluetooth have some similar uses, like data transferring, wireless connectivity, etc. But also both have their different limitations in terms of use and their potential. As normal users, we can't notice that Bluetooth and WiFi share some significant differences. But, today we will know about them in detail.
Bluetooth
Swedish Telecom company, Ericsson, introduced Bluetooth in 1998. Mainly Bluetooth has three uses; to stream audio. data transfer, and wireless communication. And it works on personal computers, smartphones, gaming consoles, and audio devices seamlessly.
Like playing songs from smartphones to speakers or headphones without a wire connection, transferring songs, videos, images and other types of data from one device to another are some of the things that we do with Bluetooth. Moreover, we can use Bluetooth to send messages, make calls, and share the internet with other Bluetooth devices.
To do all these things, Bluetooth uses Radio waves from 2.402 GHz to 2.48 GHz. The older version of Bluetooth has a minimum range of connectivity of 10 meters, but its latest version, Bluetooth 5.0, has connectivity of approx 40 meters to 250 meters. Also, you can connect 7 devices at a time with the latest Bluetooth 5.0.
WiFi
In 1997, multiple companies in the US and the Netherlands introduced WiFi. The Word, WiFi, comes from the word "Wireless Fidelity". It is also a wireless communication medium often used to access internet services. Nowadays you can find WiFi on all smart devices, on computers, TVs, gaming consoles, smartphones, printers, cameras, etc.
Similar to Bluetooth, WiFi is also used for wireless connectivity and data transfer. But, mostly, people use it for wireless internet connection, the reason is the faster internet speed. There is no limit to the number of devices that can stay connected at the same time as a WiFi device. And the access of all these connected devices is in one central access device.
Also, you can set the limit of connected devices with WiFi from the central access device. Along with the connectivity in multiple devices, WiFi technology has more speed. The latest version of WiFi is WiFi 6, which runs 5GHz and 2.4GHZ bands and gives more range than all the prior versions. The claimed range of WiFi 6 is 30 Feet.
What is the Difference Between Bluetooth and WiFi?
We have discussed the basic points about Bluetooth and WiFi. Till here, you have noticed some differences and similarities as well. For ease to understand, we are discussing some main differences between Bluetooth and WiFi.
WiFi gives faster speed in data transferring and Internet sharing than Bluetooth.
WiFi is more secure than Bluetooth.
Bluetooth has a lower range than WiFi.
Bluetooth uses a 2.400GHz and 2.483GHz frequency range and WiFi uses a 2.4GHz and 5.0GHz frequency range.
WiFi supports unlimited users, and Bluetooth supports limited numbers of connections.
WiFi consumes more power than Bluetooth.
Bluetooth work on low bandwidth and WiFi works on High bandwidth.
Apart from all these differences, WiFi and Bluetooth have similarities. We use both for audio streaming, wireless data sharing, internet sharing, calling, etc. Apart from this, Bluetooth and WiFi updated versions will keep coming from time to time, and new features will also be added, which we will continue to discuss further.