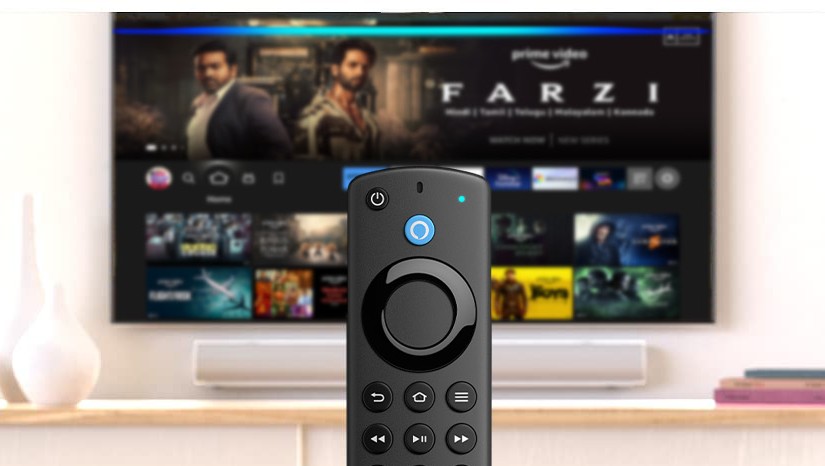 Video streaming services like Amazon Prime, Netflix, etc. have brought a revolution in the TV viewing industry. The Amazon Fire TV Stick is a great device that can turn your normal TV into a Smart TV. It offers good content and a lot of entertaining choices to the viewers. It also offers high-quality pictures and sound.
The Amazon Fire TV Stick is a plug-in device that comes with built-in Alexa integrations and a remote to operate. It is one of the most budget-friendly options to turn your normal screen into a smart screen. This guide will help you on how to set up and use the Amazon Fire TV Stick.
There are a few versions of the Amazon Fire Stick, but the setting-up process is almost the same. The Amazon Fire TV box contains the following:
The Amazon Fire TV Stick
Alexa-controlled Remote
Micro USB Cable and Power Adapter
HDMI Cable
A Setup guide.
The extender cable helps the Fire TV dongle to connect to the HDMI port without obstructing other ports.
Let's have a look at the steps you need to follow to set up the device on your TV.
Pre-requisites:
Before starting, make sure you have an account on Amazon. Keep your login credentials handy. If not, then you can make a new account.
Your TV must have an HDMI port on your TV, for the Fire TV Stick to connect.
The Fire Stick works only if you have a strong Internet connection.
Setting Up Amazon Fire TV Stick
Step 1. First of all, connect the Fire TV Stick by plugging one end of the cable into the Fire Stick and the other end into the power adapter. Thereafter, plug the adapter into the power outlet.
(It is not advised to directly plug your Fire Stick into the TV's USB port as the Fire Stick may use more power than the USB port).
Step 2. Now, plug the Fire TV Stick into any HDMI port on your TV. Keep in mind the HDMI port number where you have plugged the Fire Stick.
Step 3. Turn on the TV and change the INPUT of your TV to the corresponding HDMI number. As soon as you do this, the Fire TV Stick logo will appear.
Step 4. After the screen loads, set up your Fire TV Stick remote. Make sure it has two AAA batteries inserted already. The remote usually pairs up automatically with the Fire Stick.
In case it doesn't, press and hold the HOME button on the remote for a few seconds. The Fire TV Stick will discover the remote and start pairing itself.
Step 5. After pairing is done, press the PLAY/PAUSE button on the remote to initiate the start-up.
Step 6. You will now get the option to choose your preferred language. Choose the language you are comfortable with.
Step 7. Make sure your WiFi is ON and within range. The Fire TV Stick will scan for the available Wifi networks. Choose your network and connect by entering the username and password.
(This is a one-time process)
Step 8. Now, register your Fire TV Stick to your Amazon account. If you have ordered the Fire Stick online through your Amazon account, the Fire Stick is already registered.
If this is not the case or you wish to use some other Amazon account to register, then follow the instructions that come on your TV screen to register with a new Amazon account.
Step 9. After registering, wait for a few seconds. The Fire Stick will ask if you wish to save your WiFi password to your registered Amazon account.
Step 10. The next screen will ask if you wish to Enable Parental Controls. If you choose YES, you will have to set up a PIN in the next window; else you can click NO and proceed.
Step 11. Click on GET STARTED. Thereafter, you can choose the apps/services that you wish to use. You can select 'NO THANKS' as well if you want to install those apps later.
How to Use Amazon Fire TV Stick?
Your Fire TV Stick is now all set to be used and explored. You can now watch TV shows, movies, live TV, and much more. Now let's see how to use your Amazon Fire TV Stick.
You can also choose which apps you want to appear on the top of your HOME screen so that you can access them right away.
Navigation
The navigation wheel on the Fire TV remote lets you go Up, Down, Left, or Right. Apps like Amazon Prime Video, Disney+ Hotstar, Netflix, YouTube, etc. You can straightaway click on any App. If you already have an account with that app, simply log in again and start watching. Otherwise, create a new account and then sign in to that app.
Scroll and go to the chosen App and press Play/Pause. The top of the screen has a slider that displays trending shows and movies on various streaming apps.
Below that, you will see your Profile icon, Find icon, Home, Live, and My Stuff menus. Besides that will be the popular apps that you have chosen to be displayed.
Coming downwards on the Home Screen, you will find many rows with highlighted tiles. These rows are named Recently Watched, Recently Used, Next Up for You, etc.
Profile Icon– You can make more than one user profile on a single Fire TV Stick. Each profile can have its own set of apps.
Find Icon – If you wish to search by genre, title, actor, etc., then simply type in the File menu. Else, you can also press the Alexa button and speak.
Live Icon – It shows the Live TV Guide; live TV apps and Live TV channels, watching LIVE news or sports, etc.
My Stuff Icon – This menu contains all your watchlist choices (any series or movies) that you may have saved, rented, or purchased.
How to Download Apps on Amazon Fire TV Stick?
If you wish to use an app, which is not pre-installed on the Amazon Fire TV Stick, then you can easily download it within seconds.
To do this, press and hold the microphone button and say "Alexa open <appname>". The App logo will appear on the screen. Select the Download button under the logo by pressing the SELECT button on the Fire TV remote. It will start downloading the app.
Navigating Within an App
Once you decide what you want to watch, click on the desired app, movie, or show.
If you have clicked on an App, you will see all the latest shows, and movies, sorted by language and genres. Click on the movie or a show.
Here, you will see the IMDb rating, release date, length of the movie, summary, cast, subtitles language, and audio options.
Taking the example of Amazon Prime Video, you will have more options like Watch Party, Watch Now, Watch Trailer, Add to Watchlist, Seasons, and Episodes (in the case of series).
Conclusion
Once you have successfully set up the Amazon Fire TV Stick, you can now enjoy unlimited streaming of your favorite TV shows, series, and movies. You simply need to follow the above-described easy installation steps and you are good to go.